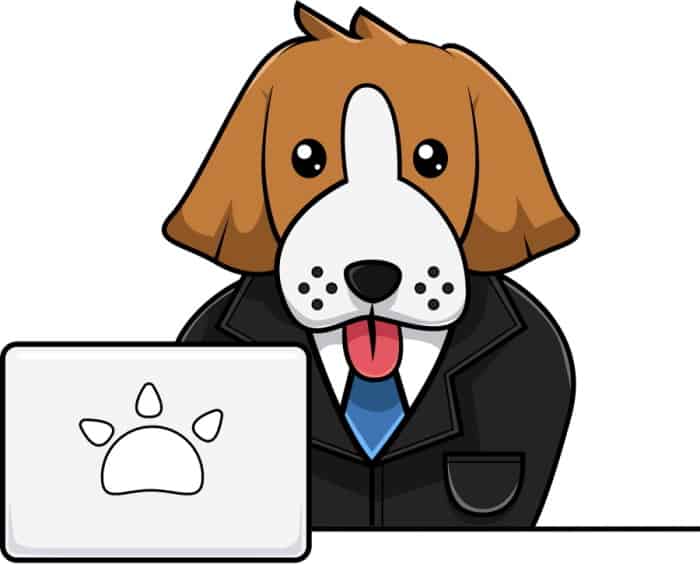 Since there is always a reasonable worry about what kinds of things a child can get into while on the internet, having safe websites with fun games to keep them laughing is one of the best proactive measures you can take. Thankfully, there is a whole host of funny kids' games online to keep your child busy—safely!
The best online games that kids can play are not only funny, but also educational. In addition to making them laugh, playing these games has been proven to be a great way for children to learn skills from problem-solving to communication and even to time management.
Throughout this article, we will look into 5 of the best funny kid games online and explore a few sites where you can find even more funny games for your kids! (If you want a comparison, I've also written about best board games for making kids laugh.)
Funny Kids Games They Can Play Online
We'll start off our list with just a few of the best (and funniest) kids games that can be found online. These are typically free to play, though some may have paid options for an enhanced experience. As well, they can be accessed from just about any web browser and used on desk tops, laptops, tablets, or smart phones.
Pictionary: A Classic Now Online
Pictionary is a classic game that us older people are generally used to playing with paper, markers, and a plastic "sandglass." Nowadays, you can find this exciting and slightly competitive game online where your child can play with their friends right from home!
Pictionary has long been praised as a good creative outlet for kids, even if it is a bit rushed. Children are also learning valuable life skills, especially communication under stressful circumstances. On top of that, Pictionary has made so many people laugh with their friends, making it a perfect candidate for a bored kid.
Pictionary helps children to obtain a better understanding of the words they use and helps them to remember the words and their meanings and how to try and see things from another person's point of view. 
You can find a free Pictionary game online at Skribbl.io. Here, your children can create a private room and invite up to 12 friends to log in and play! Just be sure not to allow them into the public rooms, as those are open to anyone who logs into the site. 
Poptropica: For Diary of a Wimpy Kid Lovers
The next best funny game online for kids is Poptropica. This game was primarily developed by the author of the Diary of a Wimpy Kid book series, Jeff Kinney and was meant to be used for educational purposes. (To purchase the 12 book collection, you can find Diary of a Wimpy Kid at Amazon.)
Poptropica is filled with bright colors, big adventures, and museums, where children can find paintings, statues, monuments, and documents that give will give details on the history about them. It is also loaded with clues that your child has to search for and puzzles to solve.
Playing puzzle or investigative games like Poptropica really help your child's critical thinking and problem-solving skills. They can even get a little creative when creating their Poptropican character! Poptropica is totally free and can be found by using this link.
The Impossible Quiz: Help Your Child Build Patience
The last of the 5 best funny kid games that are online is The Impossible Quiz. At its core, it's a quiz game—but with a twist that actually makes it fun to play.
The Impossible Quiz is a trivia game, but, as you could have guessed, but the questions are quite tricky and funny. Getting the correct answers will require your children to really think outside the box and look for clues as to what the answer could be. The best way to get a sense of the gameplay is to go try it out yourself.
Once the quiz is started, your child only has three lives. So, after 3 mistakes have been made, even if your child is on question 101, then the game starts over back to question one. There are 110 questions in the whole game.
This can make the game frustrating but will likely make your children more determined than ever to complete the quiz!
Funny Kids Games They Can Play Anytime
While the games above are great, they have a flaw: they can only be played with an internet connection. In the modern age, this usually isn't much of a problem. However, it's still great to have a couple options ready for your kid when the internet cuts out, you want to limit their internet time, or you are somewhere without internet access. So listed below are some computer games you can easily download (as well as use via internet connection).
Minecraft: A Classic Standby
Minecraft is one of the best games for kids and is known by just about everyone. If your child hasn't started talking about it yet, you're in the minority! Minecraft can be played both online with other players or offline and alone (we'll discuss the safety concerns in a moment).
Minecraft, at its core, is a building game. Your child has access to a very wide variety of different types of blocks and substances that they can use to craft the wild world to their liking. Because of this, most of the humor in Minecraft is spontaneous and happens entirely from your child's own mind and actions, meaning that it has some of the broadest appeal.
Players also have to the option of getting their friends to log in and play online with them. While many children know Minecraft is heaps of fun, they don't realize what kinds of skills they are picking up when they play it!
Here are just a few types of skills that Minecraft encourages organically:
Organization
Problem-solving
Planning
Socialization
The online component of Minecraft comes from the ability for the player to connect to shared worlds (servers) with other players. Here's what you need to know as a parent or teacher:
The servers are run by other users and not Microsoft, who owns Minecraft. As such, each server is entirely different and has its own rules and structure. Some servers are advertised as child-friendly while others are distinctly adult and could expose your child to adult concepts or words.
Because of the above, you need to put in the time to help your child find a safe server. Or alternatively, simply find one yourself. Googling "child friendly Minecraft servers" is the best way to find an updated list. More importantly, use your child's account to log in the server and check and make sure it all looks well.
Players can use a text chat to communicate with each other. Some servers have filters to keep players from using swears or slurs, others have no filter at all, and some disable text chat between players entirely. Minecraft has no voice chat built into the game, so players have to use a 3rd party program to actually speak to one another.
No sensitive information is shared between players. Other users on the server may be able to see what country your child is playing from, but that's the extent.
The safest option for your child is to rent a server yourself for them and their friends to use. For $5-10 a month, you can have a trusted and secure company run a server that you have full control over. You can control who can and cannot play on the server, when the server is online and available, and have full logs of everything said in the server. 
Alternative: Minecraft Education Edition
The creators of Minecraft have also developed a version of the game that is for school so that teachers can use it in their classrooms, which is called Minecraft: Education Edition. By using this game in classrooms, teachers have found that students are excited to learn and work together, and research supports this.
Minecraft: Education Edition can be used for children in Kindergarten all the way up to teens in the 12th grade, and you can buy a version for home use too.
The education version of Minecraft can help teach:
Chemistry
Game coding
Marine Biology
Ancient History
Space concepts/Astronomy
And much more!
So, as you can see, there is no doubt that Minecraft is one of the best games your child can play online to have some fun, laughs, and learn essential skills!  
Just Dance 2020
If you want your child to have some major fun while online, then look no further than Just Dance 2020! There is nothing that is more fun (and funny!) than dancing around and being silly with friends and family.
The great thing about this game is that it allows your children to keep their bodies healthy and burn off some of that extra energy that seems to show up out of nowhere. It also helps to improve coordination and focus since children have to pay close attention to their next moves in order to get a high score.
Just Dance 2020's online mode allows players from all over the world to compete against each other. While that may seem like a red flag, there is no communication of any sort amongst competitors. The only thing that the competitors see is other competitors' high scores. 
Websites Where You Can Find Other Fun Games for Kids
The games mentioned above are all excellent games for children to play when they get online. With that being said, it could be possible that your children may not be interested in any of these games. They may be interested in more or less involved games, different genres, or other play styles. It happens.
If that occurs, then here are some websites where you can find tons of other fun and educational games for your children to play: 
Most of these websites have many different categories of games to choose from which means it is highly unlikely that you will not find a great game that is fun, educational, and safe. A lot of these games are also easy to get into and don't require a ton of time for kids to complete.
This should solve any of the problems with the larger list above. As with all games, no matter how funny kids find them, parents should screen what their kids are interacting with. This means you may either have to watch them play in the beginning or even give them a try or two yourself. Go on, let the little kid in you come out.
What's the Punchline for Best Funny Kid Games Online?
In conclusion, the internet is filled with great and kid-safe websites that have tons of games that are exciting, fun, and educational. Encouraging or allowing your children to play games can help them in a myriad of ways beyond just simple entertainment!
To recap: the 5 best funny kids games online that we found are:
Skribbl.io (Online Pictionary)
Poptropica
The Impossible Quiz
Minecraft
Just Dance 2020
The five games above are sure to get a laugh from your child (though humor is subjective, after all), and if they need more, then you can check out our list of top sites to find more funny games for your children. And don't forget about our comparison article on fun board games for kids, linked above.
Additional Sources: