Being funny is rated one of the most desirable character traits for one's self and in a mate or friend. It's also a little known superpower when it comes to dealing with kids for parents, grandparents, teachers, or basically anyone. With that in mind, you may wonder, 'are there books on being funny?' To which I say, more than you'd think!
As for books on being funny, there are more than you'd initially think. From self-help books for building a sense of humor to how to write funny to books that can be used comedically, there's almost an infinite amount of books to help you improve your use of humor tactics.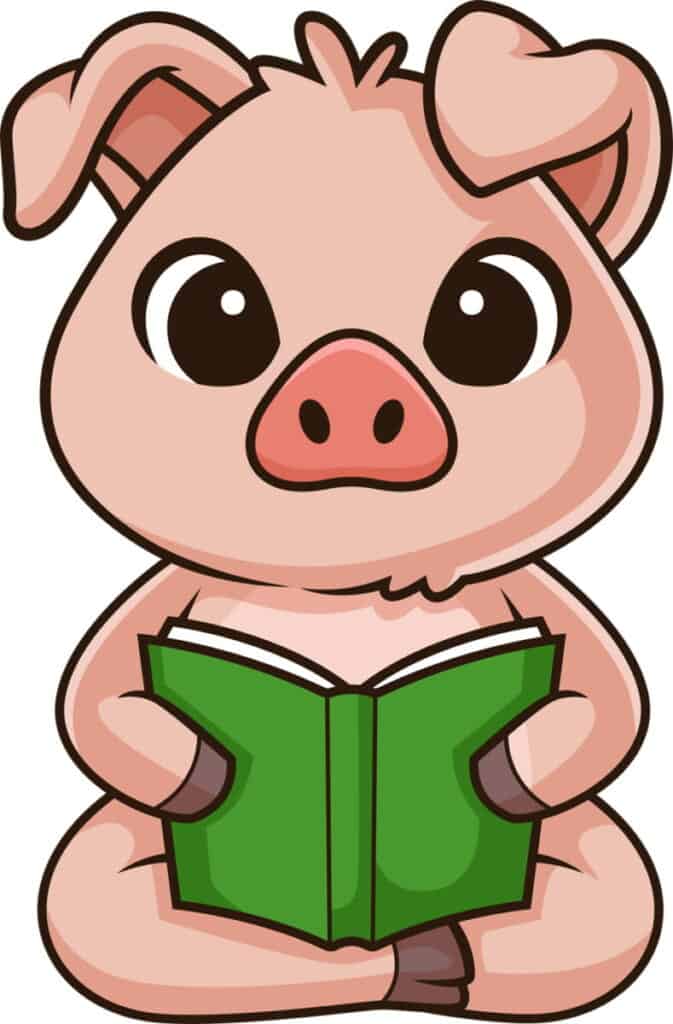 As a teacher for almost two decades, I've relied on a sense of humor from time to time to not only get me to the 3 o'clock bell, but also to help me teach admittedly boring material to kids who'd rather be at recess. And humor didn't come naturally to me, either. Fortunately, I discovered through trial and error that humor is a learned skill and books are quite useful for that process!
One way to build humor with your kids is to use it strategically through routines or regular activities. For instance, our Fun Jokes For Kids Coloring Book is a great tool for embedding humor through kid-friendly activity.
Books To Improve Humor
As a teacher, it's no surprise to most who meet me that I enjoy reading. In fact, it's not an exaggeration to say I've read thousands of books over my lifetime, but have I ever encountered books to improve humor?
There are certainly books designed to improve humor, most notably books that are informationally driven and provide insight into humor tactics. However, other books can improve humor, too, by teaching it indirectly, such as classical literature like works of Homer, Shakespeare, and Twain.
Research abounds supporting the importance of a sense of humor, so much so that most specialists (as well as the general population) rank it tops as desirable on character trait lists. Now further studies are being done to verify humor intervention programs to build humor and/or teach humor tactics to aid well-being in other parts of life.
And research shows us more about humor, too. For instance, there's research to show humor's positive effects on resiliency, coping, and stress and other research about humor's significant impact in the classroom on learning and rapport.
This means humor, and humor-related books in particular, are recommended for use with kids. Parents, for instance, can use bedtime books with a funny bent with their children. Humor naturally engages kids and holds their interests. It's also a way for parents to improve their relationship with their children and strengthen their family bond.
3 Funny Books I recommend for Parents to Read Aloud (over and over)
| | |
| --- | --- |
| Title | Humor Device |
| Interrupting Chicken by David Ezra Stein | Repetition, Irony, Subtle Sarcasm |
| The Wonky Donkey by Craig Smith | Pattern, Rhyme |
| Don't Let The Pigeon Drive The Bus by Mo Willems | Onomatopoeia, Hyperbole |
All Books Are Available Free With an Audible Trial Membership
Teachers can also use classic literature with a humorous tone in order to improve their own sense of humor and present themselves as humorous with kids. Works of Homer like The Odyssey is known for its exciting adventure but there is also humorous dialogue and situations that will surprise (and interest) students.
I still remember my middle schoolers laughing out loud at the confrontation between protagonist Odysseus and the one-eyed Cyclops called 'Nobody.' If you haven't read The Odyssey or don't remember this section, I urge you to look it up! I bet you'll find it just as hilarious as my former students.
Likewise, Shakespeare's Much Ado About Nothing is one of the funniest of his plays to share with students. Teachers who struggle with humor or 'being funny', can take advantage of humorous classical lit as a way to make themselves more relatable to students.
"I can see he's not in your good books,' said the messenger.

'No, and if he were I would burn my library."

― William Shakespeare, Much Ado About Nothing
Parents, teachers, and anyone in charge of children can also use books that directly work to build or improve humor. Many comedians, from Jerry Seinfeld to Aisha Tyler, have written their memoirs to explain how they use humor, and these can be helpful for building humor indirectly.
Also, there are books by psychologists and other specialists on improving humor that commonly tie in self-confidence and health. The idea is that a person working to build a good sense of humor can also increase self-confidence, alleviate stress, and generally improve professional and personal relationships.
"I'm here as your advocate, to equip you to utilize humor so you can build your self-confidence, which will eventually contribute to becoming funnier and kickstart a healthy symbiotic relationship…"

Dana Williams, Easily Make People Laugh: How to Build Self-Confidence and Improve Your Humor
How To Be Funny Book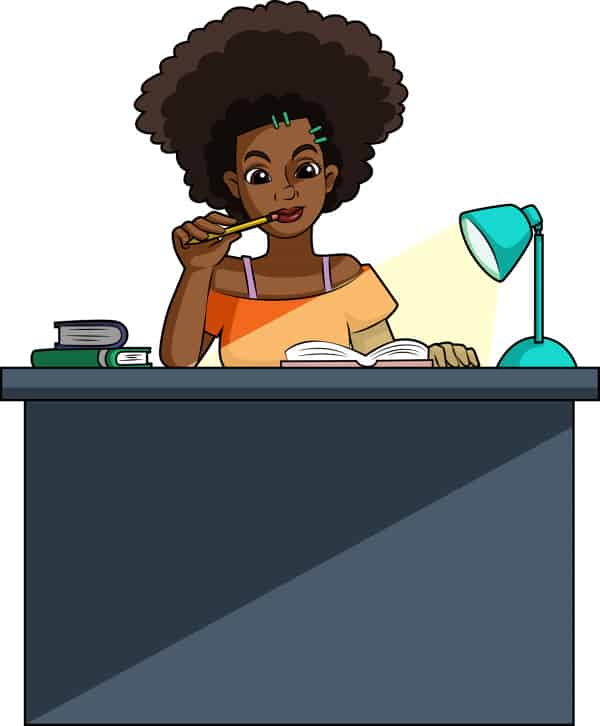 As a teacher, I had to learn ways to be funny. One way to help with that process is using a direct approach such as taking a comedy course or reading 'how to be funny' books. So what do you need to know about how to be funny books?
How to be funny books are books that teach a step-by-step process or formula for being funny that can be applied in most situations. Books like this are a helpful guide for comedic beginners or those struggling with humor devices, and are recommended for growing humor.
How to Write Funny: Your Serious, Step-By-Step Blueprint for Creating Incredibly, Irresistibly, Successfully Hilarious Writing (free with a new Audible membership) by Scott Dikkers provides a detailed explanation to writing funny, using a tried and true (according to the author) formula. Judging by the popular Amazon reviews and 4.5 out of 5 rating, it seems Dikkers is on to something.
Other books can help you be funny in everyday life. For instance, You Can Be Funny and Make People Laugh: No Fluff. No Theories. 35 Humor Techniques that Work for Everyday Conversations (available on Amazon) is about how to use humor devices and tactics in casual situations. This is an excellent, direct approach to improving your sense of humor.
For related reading, I recommend these articles on humor:
Books On Being Funny
As a teacher, I found some books on being funny better than others for classroom use. From books with witty dialogue and silly scenarios to books written by educators that describe humor approaches, I'm happy to share what I've found most useful.
Books on being funny can work in the classroom as well as the home. From books written for teachers and parents about using humor with children to books written directly for children that are funny, the only caveat is knowing your purpose for books on being funny prior to making your selection.
It's important to know your reasoning or purpose for books on being funny. If you are a teacher, you might want to use books to engage your students. Research tells us that engagement and motivation are keys to long term learning, after all. And nothing engages kids as easily as funny books.
Example: When I was teaching adding and subtracting decimals, particularly with money, to my 3rd graders, I didn't just teach steps for properly regrouping tens and hundreds. Rather, I found Alexander, Who Used To Be Rich Last Sunday (free with an Audible trial membership) by Judith Viorst. It's a great, AND FUNNY, story about a little boy who loses and sometimes gains money over the course of a week.
Then, there are books on being funny to counteract life's problems. For example, there are 'funny books' to help with sadness and depression. These books spotlight a different area of humor, almost an opposite side. One book is called Just Peachy: Comics About Depression, Anxiety, Love, and Finding the Humor in Being Sad by Holly Chisholm.
Chisholm used writing about her mental illness through a humorous scope as her own personal therapy, which can be helpful for others with related issues.
And then there are books that teach teachers how to appropriately and successfully use humor in the classroom.
Humor is helpful not only to teachers in traditional classrooms, but also teachers of children in church, as well as parents and grandparents, coaches, and so on. As said before, anyone working with or in charge of children will benefit from humor know-how.
Teaching with Comedy: A Guide For Using Humor in the Classroom by teacher Evan Hoovler, is one such book that I recommend for this purpose. It's full of light-hearted but real stories from a teacher's decades-long experience and how humor played a major role in his students' learning, and in his longevity and dare I say, sanity!
How To Write A Funny Book
One way to express humor is through writing it yourself. Whether you're a grandparent wanting to send jokes to your grandchild or a person who's always desired to be a stand-up comedian, there are many how-to books for being funny on paper.
How to write a funny book may seem simple at first, but it's as complicated as writing any book. While books about comedy can help with humor, good writing techniques including proper grammar, organization, and structure are necessary regardless of audience or genre.
Writing any book well is an in depth process, not to be taken lightly, even if it's a funny book. It requires organization, planning, diligent work to put thoughts to paper (most likely, digital paper), revision time, more editing, and if all goes as hoped, publishing. And if 'funny' is the goal, then there's work to make that happen too.
To check for humor, make sure you target your audience. Older kids and teens will like funny books that include sarcasm, irony, and embarrassing situations and mishaps while younger kids need more over-the-top humor or funny, silly words repeated a lot.
Types of Funny Books You Could Write:
Comic strip books like Calvin And Hobbes
Graphic Novels like Big Nate or Captain Underpants
Picture Books like Dr. Seuss books
Jokes and Riddles books
We even have a joke coloring book, Fun Jokes For Kids Coloring Book you can check out for inspiration (available on Amazon). Each page has an easy-to-color illustration and an accompanying joke or riddle made just for kids. This is a good type to try as a beginner, especially if you have drawing capabilities.
Best Books On Comedy
I listed a few recommendations for funny books already in sections above. However, what are the best books on comedy?
Best books on comedy are books that explain the thought process behind humor, while providing laughs too. Look for informational books that provide the ins and outs of comedy, but present the material humorously, as well as, books by notable comedians that can give a personal side to humor.
Is This Anything? by comedian Jerry Seinfeld (also available with an Audible membership) was released in 2020. In it, Seinfeld recounts the evolution over 5 decades of his jokes and joke style. As one of the highest earning comedians in history, being ranked first in 2017 by Forbes, it's evident that Seinfeld knows his comedy potential.
Some Suggested Reading for Best Books On Comedy:
The Punchline For Books On Being Funny
Books on being funny surpass just joke books, though joke books are one avenue to go down.
From books that take a psychological look at humor to books about improving a sense of humor to books about writing funny lines…not to mention, humorous books you can read aloud, there's a plethora of material to help anyone looking to laugh or make someone else laugh!
The main thing is to not be intimidated, know your purpose, and then, have fun on your journey through books about being funny!
For further reading, I suggest these articles on sense of humor and laughter: