Board games have long been popular birthday and Christmas gifts for kids, and teachers have been putting them in classrooms for years too. But some games are more fun for kids than others.
The best board games are the ones that make kids laugh and learn something at the same time. There are tried and true ones like Monopoly and newer games added in the last decade like Hed Banz. Teachers have used the best ones to build critical thinking skills.
As a parent of four kids and public school teacher for almost twenty years, I've spent quite a bit of time, and money, on board games. I'm happy to share what I've learned with you to make your board game purchases worthwhile and help you get the most (kids laugh) bang for your buck!
Selecting Best Games to Make Kids Laugh
To start, I've divided the information I've garnered from over the years into two categories. In category one (here), I've included games from 30 years ago or longer. In the following category, I've included games that are more recent.
Now, I could honestly write days and days on board games that make kids laugh. This is not just because kids can laugh at almost anything given the right context and company, but also because of the breadth of the amount of games made available today. Games are a centuries old past time, and with modern technology and mass production making them quite accessible today, there's a lot to consider when narrowing them down.
For my purposes in this article, I've decided to focus on games that I have first-hand knowledge of from either my former classrooms, my own kids' play time at home, or a combination of the two. After paring it down from that, the games I've chosen are the ones that seemed the most popular by being repeatedly chosen to be played and their ability to elicit laughter from the kids playing them.
And in full disclosure, it should be acknowledged that the pool of games have all been vetted and scrutinized from a teacher-mom lens, too, for their ability to promote problem solving, team work, and critical thinking (Sources: Education Week; Journal of Educational Psychology)
Tried and True Games that Make Kids Laugh
Games in the 'tried and true' category are reliable, cost-effective, and proven themselves to be the source of kids laughter for multiple decades. And judging by their continued placement on most popular and sold games lists year to year, they'll continue to be played for many decades to come.
Monopoly Makes Kids Laugh
Monopoly, invented in 1933, is one of those games that most everyone- around the world-has played at some point in their life. And according to current statistics, it has been translated in 47 languages, sold in 114 countries, and played by over a billion people. (Source: Mashable)
It is also notoriously known as a game that can take forever to play, and win.
However, it's also the first board game that kids will go for once they're old enough to play it. I've seen this both as a teacher and mom.
Every year of my teaching career I've kept several versions of this game for kids to play on rainy 'indoor recess' days or for special reward time. This game is always so popular that I have kept multiple copies. I was able to find a few original versions from yard sales, as well as Monopoly, Jr on Amazon.
From the little silver players to the decks of cards included, kids are excited to get out all of the pieces. But there's no question, it's the play money and role as the banker that gets them truly enthused.
I don't know if I've ever seen kids finish the game during school given the limited amount of time they have to actually play, but they don't care. They don't play by the rules, for that matter, which is probably what makes it even more fun!
Oh, there's an argument or two- after all, kids are involved! But that's few and far between the peals of laughter and big smiles. From getting their favorite property, putting up houses and hotels, or collecting $200 from passing 'Go!', there's no question that Monopoly makes kids laugh!
It also makes kids groan-that is, when recess is over, and it's time to put the game away. But you know it'll be chosen next time! I've even had kids ask if they can 'save' the game, putting it in a safe spot, until the next rainy day comes along.
Mouse Trap Makes Kids Laugh
Mouse Trap is another game that's been around for some time. It was started in the 1960s and has had several updates over the years. Like Monopoly, it's a real kid pleaser.
Kids in my classes loved Mouse Trap. Playing the game was really secondary to just building, watching it crash down, and building again.
Kids like it because it's a game, but seems like a Lego-style toy too with its construction focus. Whether kids play it by the directions, or just enjoy building the traps rogue-style, you're going to hear plenty of laughs!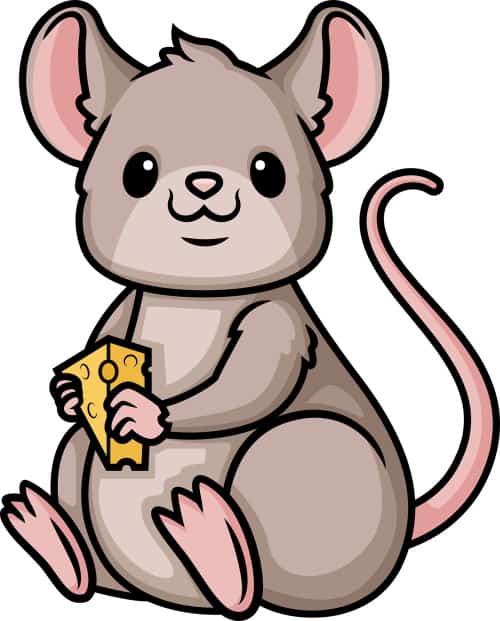 Hungry, Hungry Hippos = Laughter
Hungry, Hungry Hippos (available at Amazon) is a table-top game that came about in the late 70s and has been popular with kids, young and old, ever since. It's a board game featuring 4 colorful plastic hippos, one per player, to be maneuvered to 'eat' as many marbles as possible.
Winning is simple- whichever hippo chomps the most marbles-but what really gets kids laughing is the fast-paced nature of the game itself. And whoever came up with the idea of a hungry hippo for the game is sure to understand what makes kids laugh, too!
My school even went so far as to try a Hungry, Hungry Human version too. Kids played this version in gym class and it was a big hit for sure!
Twister is a Tried & True Game for Kids
Twister is popular to kids because of the crazy poses you end up in as you play. It's not a traditional table-top board game as it has a large plastic tarp you actually stand on, but does come with a board game spinning component all neatly tucked into a box and for this reason, I'm counting it among the board game group.
Getting twisted up and falling down is bound to happen when you play it, as that's how each player is eliminated. It's absolutely bound to bring about laughter, too!
Twister is a game that's proven itself over the years, first coming about in the 1960s.
On one hand teachers like it because it's a great way to teach colors, and the identification of left and right, to younger kids. However, because of the 'fall nature' of the game, it becomes more problematic as children get older to play this game in a school setting.
More than a few times have students hurt themselves playing this game, which is why I'd send it home for family night, rather than use it much in the classroom. For this reason, Twister is highly recommended as a fun FAMILY board game!
With careful supervision, Twister is a great game sure to get kids laughing (instead of crying)!
Jenga Makes Kids & Comedians Laugh
Jenga is one of the newer, 'tried and true' games, having been started in the 1980s. Since then instructions for making your own versions, even 'giant', started popping up that use scrap wood from hardware stores and such. You can even purchase official Giant Jenga from Amazon and other stores that sell toys and board games.
Jenga is like Twister in its laughter-making ability. It's a game that requires some coordination as well as problem solving, maybe even some physics are involved!
Trying not to cause the blocks to tumble is nerve-racking and frustrating to a point, but I've never watched some kids playing Jenga frowning! They're always intensely engaged and always laughing rambunctiously!
New Games that Make Kids Laugh
Now, for this category of games that make kids laugh, I looked at those made within the last 30 years. Most are more recent than that, however.
Hed Banz Makes Kids Laugh Out Loud
Hed Banz comes in original first sold in the 1990s , as well as specialized versions like Disney Hed Banz and Hed Banz Jr (all linked here to Amazon). It's a guessing game where players wear bands on their heads holding a card. The objective is to accurately guess the card on your head after figuring it out from questions you ask opponents.
Kids love the gimmicks of the bands and cards worn on their heads and can't help but laugh out loud at their opponents who look as silly as they do wearing 'head bands.'
Teachers love the problem solving aspect and as a language specialist teacher, I really liked my English learners using question stems and conversational English that this game promotes.
The fun factor is non-stop with this simple, social game!
Throw Throw Burrito Makes Kids Laugh
Throw Throw Burrito (linked to Amazon) is of course going to grab a kiddo's attention right from the start. The name immediately suggests a food fight! Not to mention, kids absolutely love rhymes so it's appealing from that point, too.
Kids are hooked by the fast paced nature of this game, as well. No one has to wait for their turn as all players 'play' at the same time, racing to draw cards and make matches. And the thrill of a burrito battle at any moment keeps the tension up and fun ready!
I don't think there's anyway to not laugh when you are throwing burritos!
Throw Throw Burrito is just a few years old but I think it's fun factor ensures longevity!
Don't Make Me Laugh! Is Of course Going to Make Kids Laugh
Any time a game has kids act out dramatically, it is certainly going to induce uncontrollable laughter and that is exactly what Don't Make Me Laugh does.
This game, out in the 1990s, is similar to old-fashioned charades and the popular drawing game, Pictionary. However, it's less talking and more acting. And the acting 'topic' is mostly what creates the laughter-as it requires the participant to be silly.
This game is different in that there really doesn't have to be a winner or objective, other than just having fun, so that has some appeal for certain students and families.
I know that my students loved games that lets them talk, get loud, and just be plain silly. The rules are so flexible and can easily be changed or tweaked. And kids like that best of all!
Yeti in My Spaghetti Makes Kids Laugh
Any kind of game where things can fall and crash are popular and Yeti in My Spaghetti (available on Amazon) is one such game. It seems to me that Yeti in My Spaghetti took inspiration from several fun popular games: Jenga, Throw Throw Burrito, and Mouser Trap, which is a good marketing strategy.
Like Jenga, it requires players to remove objects while trying not to 'drop' or cause a crash. In this case, players remove plastic spaghetti while trying not to let the Yeti fall into the bowl. Kids' laughter builds from the tension of removing the spaghetti and hoping the Yeti stays put.
Secondly, it's similar to Throw Throw Burrito with its catchy, rhyming name guaranteed to make a kid smile just by saying it.
And last, Yeti in My Spaghetti is actually reminiscent of Mouse Trap with its toy-like qualities. Consisting of a cute toy Yeti and plastic play food just like Mouse Trap with its Lego-like construction pieces lets kids know automatically that this game will be a ton-o-fun.
There's no big skill involved or heavy thinking required, but it does promote fine motor coordination and social cues, both good practices for younger kids or kids with special needs.
Taco vs Burritos Makes Kids Laugh|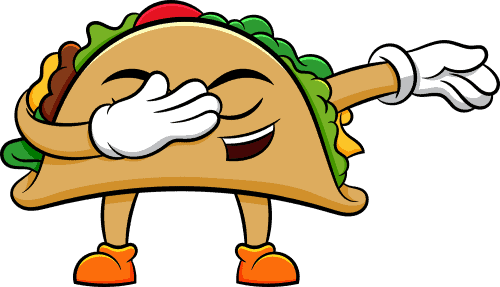 This is arguably the most recent of all the board games that make kids laugh. Taco vs. Burrito is a card-based game that has kids (or players) creating gross and silly taco or burrito hands (lingo for the cards held in a player's hand) with cards worth points.
The objective seems simple (earning the most points) but it's the crazy-sounding cards with wacky ingredients like eyeball and blood salsa that make this game so fun for kids.
Now it has regular ingredient cards that are not so gross like sushi and lollipop, though those aren't typical taco and burrito fair either, which is quite on purpose!
Nevertheless, kids find them all quite hilarious and that makes Taco Vs Burrito a recommended game!
How To Select The Best Board Game To Make Your Group Laugh
The board game will depend greatly on the group you have to entertain or teach. Some will crossover and be a hit in any size or style gathering. Yet, in a school setting where kids are more 'captive' and would rather do something fun and educational than repetitive, some games may be usable that would not spark their interest in other environments.
Choosing a game for kids from this list will be a great start, then you will need to decide what your goal is. Any game can really be made educational or simply a fun use of 30 minutes. A lot of it depends on how you present it and your energy level as you facilitate.
If you just keep your setting in mind, you will have them rolling in the floor with laughter and you will be the star of the show. In a birthday party, classroom, or at grandma's house for the afternoon, most of these games listed here will be a huge hit.
Punchline for Board Games That Make Kids Laugh
So there you have it! I hope you're able to learn from my experience as a veteran teacher and mom. Most kids will have some fun playing any game at least once, but you don't want games that only get solo play!
You want games that bring kids back over and over, and that means games that make kids laugh! This site is dedicated to parents, grandparents, and teachers who want to bring a smile and chuckle to the days of the kids in their lives. Board games are a great way to make that happen.
From old favorites like Monopoly and Twister to new games like Yeti in My Spaghetti, these games are sure to bring your kids, and thus, you, hours and hours of fun, laughs included. The only hard part is deciding which board game to play (or purchase) first!