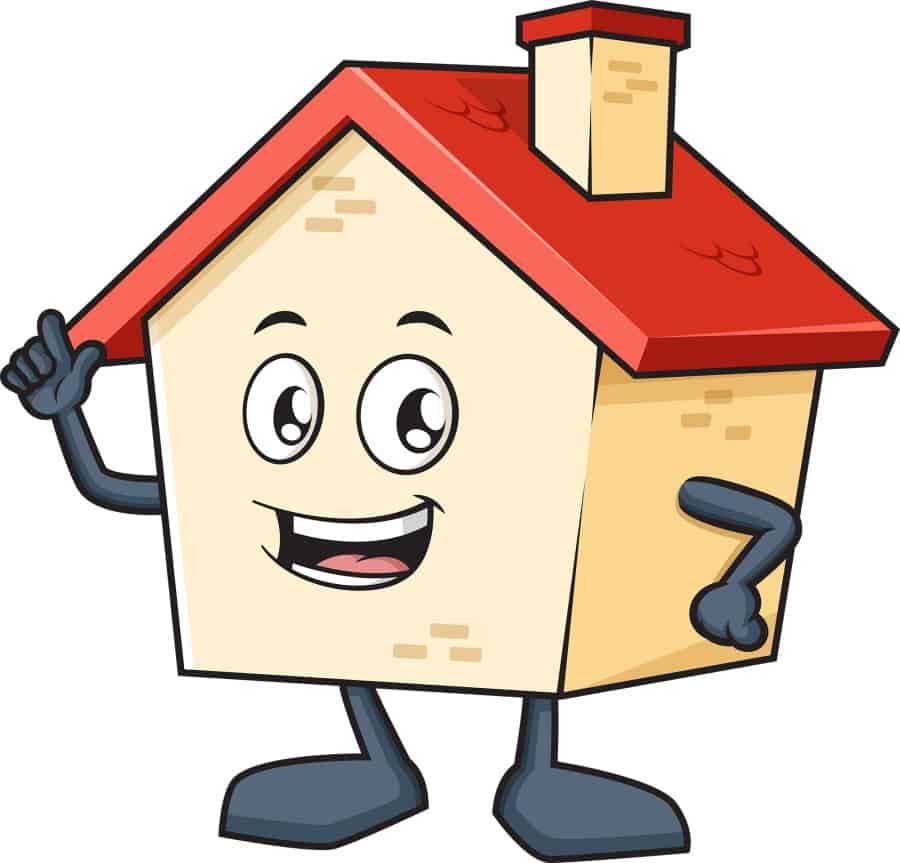 From work and school demands to global issues, families are more stressed than ever. It's no wonder that humor is recommended by family therapists, as listed in the Journal of Family Psychotherapy (vol 27). But what's the best ways for moms and dads to bring humor into the house, that won't cost an arm and a leg?
Moms and dads can bring humor into the house with minor adjustments to their daily routine; by scheduling specialized events; and through utilizing extended family members. From daily jokes to family improv nights, there are simple but effective ways to add humor to your home.
I learned from almost 20 years as a public school teacher that humor is truly one of the best tools for teaching. It engages students, but also decreases behavioral disruptions. When asked by new teachers what I think is the most effective tool for them to use, I always recommend 'a sense of humor.' Likewise, as parents of four, we've also seen the value of humor in the house. Please keep reading to learn more about how you can bring humor into your home, too.
Why Humor Is Important for the Family
A 2004 intercultural communication's study found that there is a positive correlation between humor and familial satisfaction. The result is that the higher people in the study rated their family's use of humor, the higher they reported having a good family relationship also.
Though numerous studies exist showing the importance of humor in the classroom (I've written about that here) and the workplace, this is actually one of the few studies on humor's connection to a positive home life. I know in the classroom, humor can be a teacher's saving grace. It is a way to show yourself relatable to your students and helps keep open lines of communication.
For students, humor is a way for them to take risks in a low-stakes manner. They feel like they can always 'play it off' if their suggestion or response to a question isn't accurate. We're all familiar with 'class clowns' and this is certainly a safe defense mechanism that has made that approach popular. Students playing the class clown feel more comfortable to speak out or talk to peers or their teachers because of the more relaxed and casual environment their humor created.
For us, we've always felt having a sense of humor is important for family relationships. From little quips to sarcasm to full-on silly fests, we've always used humor.
An example of this is the time I came home from work to find many, many pairs of eyes staring back at me. No, I'm not talking about my husband and kids, though they were staring at me, too. Did we have a crowd of visitors in the house? No, not at all.
Rather my husband and the kids had placed googly eyes all over the kitchen: on the can opener, microwave, salt and pepper shakers, and even my cookbooks. There were eyes, eyes, and more eyes. What was the occasion? They just wanted me to laugh…and I sure did!
A sense of humor in the home helps us not take ourselves too seriously and the science behind it proves the health benefits are plentiful.
Laughter is known to cause the brain to release endorphins, which make us feel better. As well, laughing releases tension in the muscles and helps us physically relax. Of course, when we're physically relaxed and feeling better from the endorphins and extra oxygen pushed through our body, our outlook on life is more positive. This means humor is good for the mind, body, and soul.
Bring Humor Into Your House Via Daily Routine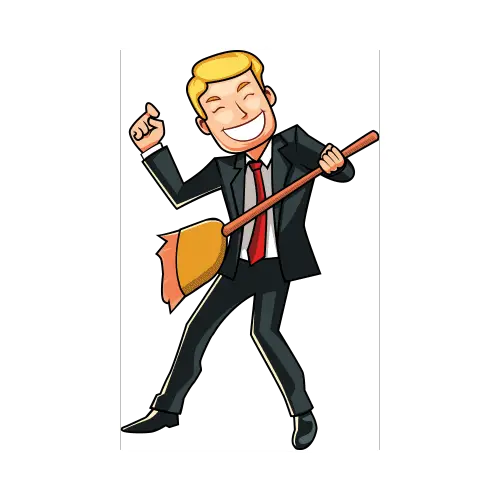 Humor can, and should, be a part of your home daily routine. It doesn't need to be reserved for special occasions (though, we'll talk about that in the next section, too). From food times to regular chores, it's easy to add some humor to what you do every day. And it doesn't have to cost you much time, effort, or money!
We'll focus on bringing humor to the house by adding jokes throughout your day (consistently) and making chore time actually fun…well, 'fun-er' than it would be without humor!
You Can Add Jokes During Your Day
There are some obvious moments of the day that are routine in your schedule where it would be easy to add in a joke or two. Eating times are one of those.
Whether it's when everyone sits down for breakfast in the morning or comes together at the dinner table in the evening, most families have a consistent part of the day when they eat together. Even the most rushed people have to eat some time of the day! And if your family never eats together I hope this is the impetus to change that.
For us, we are all together throughout the day. I no longer work outside the home and have the honor to homeschool our teenagers and Mat, my husband/their father, works from home half the day. This means we have plenty of family time together, and thus, plenty of time in the day for jokes.
As you can probably guess, this is really Mat's forte. He'll share 2-3 jokes every day without any effort at all! Ethan is our official humor-meter to let us know if it's a keeper (if you'd like to learn more about our special son, Ethan, I've shared here.).
They also know 'if mommy smirks,' it's a good one too!
If you need some jokes to get you started, you'll find plenty on this site. Here are just a few from our different categories:
"What is a cat's favorite dessert?" Mice-creme.
"What is a dog's favorite soft drink?" 7 pup.
"How do you motivate a group of candy canes?" You cane do it!
"What is the favorite fast food restaurant of nearly all Disney characters?" Mickey D's
"How many peanut butter and jelly sandwiches can you fit into an empty lunchbox?" None; when you add just one, it's no longer empty.
We also have an excellent Fun Jokes For Kids coloring book, chocked-full of jokes to make kids laugh. You can find it on Amazon.
Another option other than eating time for telling jokes is bedtime. This is usually a routine for all families, no matter how busy they get. Kids love routine and bedtime is easier to manage when you keep it consistent. Thus, adding in a joke at bedtime is a simple way to put humor into your home.
It's as simple as this: your kiddo brushes his teeth and puts on his pajamas. When you're tucking him in, share your joke of the day. It provides a good talking moment to- if you're child is young, you can explain what the joke means and why it's funny.
If your child is a tween, you can use the joke as a segue into a more serious moment. The joke breaks the ice and helps your child put down his guard and then he is more amenable to a heart-to-heart moment, if it's applicable.
You Can Bring Humor During Chores
I don't know many people, children especially, who enjoy chores, whether it's doing the dishes, folding laundry, or vacuuming. However, if you add in some silliness, the most mundane of chores can become fun.
Teachers know this works, too. Just think about the clean-up song.
Clean up
Everybody clean up, clean up
Everybody clean up, clean up
Everybody clean up
Time to clean up

Pick up
Everybody pick up, pick up
Everybody pick up, pick up
Everybody pick up
Time to pick up…(Source: Elf Learning)
Teachers know that making chores fun with a "cleaning up" song is much better for getting 20 five-year-olds to stop recess and put away the toys. This can work for parents, too. Rather than just chore time being chore time, instead sing a song and make it a fun activity in itself; the work is much more likely to get done without threats and tears.
Now, singing in itself is not a hilarious event so you'll need to liven it up in order to move it into the humorous zone. Dancing to the clean up song while doing dishes or wearing silly clothes when singing 'Everybody pick up, pick up' while vacuuming are simple changes you can do to make your kids laugh. And that is really what it's all about!
Add Humor in Your Home With Special Events
Besides adding humor to your daily routine, you can also bring humor into your house through your special events and occasions. Most people celebrate birthdays, graduations, and holidays as a family. You can keep these moments special and still add a touch of levity. As well, it isn't too difficult to add humor to your nontraditional events or create events specifically for bringing humor into your home.
Super secret tip: Un-Birthday parties. Try it. It will be a party to remember.
You Can Add Humor to Birthdays and Yearly Holidays
For example, one year I sent my son to get balloons for his sister's birthday. I had already decorated the table in a pink tablecloth, confetti, and streamers. All that was missing were the balloons. He came back from the store with several giant yellow emoji balloons, perfect for the occasion…at first glance.
Upon further inspection, the balloons all had sad faces! I mean, who even makes sad face balloons. Nonetheless, my daughter enjoyed her special table and birthday gifts, and had a good laugh about the balloons, too!
Another time it was Mother's Day and I came home to a beautiful hand made card from my kids sitting on the kitchen counter in front of a plethora of flours. I looked at them quizzically until they exclaimed, 'we got you flowers!' Oh my! Indeed they did! I received all purpose flour, self-rising flour, almond flour, even garbanzo bean flour (which is still in my cabinet because I have yet to figure out what to make using garbanzo bean flour!).
The last example I'll share about adding humor to your yearly holidays is about the time my husband sent me a singing Leprechaun to my work place. I was teaching 4th grade then at a local public school. I remember he had asked me several times if we were having a typical day on St. Patrick's Day this year, or the day off. I didn't think much about his questioning, but his ulterior motive was to ensure I'd be in the classroom when the Leprechaun showed up!
It was quite the hilarious event that all of my students will remember for years to come, and me too, of course! The Leprechaun sang a song, did a dance , and handed out gold-foiled candy and St. Paddy's washable tattoos. All the teachers from up and down the hallway came out to see the Leprechaun after hearing the ruckus emanating from my room.
It was so silly and so epic! Later one of the teachers remarked to me she'd never heard of any singing telegram coming to the school, let alone for St. Patrick's Day! Truly the unusualness of it was part of the humor!
Family Night Can Focus on Humor
After bringing humor to your regular yearly holidays and special occasions, you can bring humor to other events, too. For example, an easy one to start with is 'family night.'
Lots of families have started a family fun night to bring their family closer together, but if you haven't set this up specifically, then that's the first thing to do. After that, it's only a tweak to bring humor.
Here are a few ways to bring laughs to your family night (Amazon links provided when applicable).
Comedy Movies: It seems that 'movie night' is a popular one for most families starting their family fun night event. The next step from that is to just pick a comedy as the feature film. Depending on your kids' ages, you'll want to select a movie that is appropriate. SpongeBob or The Lego Movie are always good options for just about any age. And my family's favorite is Napoleon Dynamite. There are many ways to decide on your movie for the night. A few options are: taking a vote, taking turns, or drawing from a hat (favorites are written on slips of paper beforehand).
Board Games: Another fun activity is with board games. Now, clearly not all board games are funny, but if your family is anything like ours, even Monopoly leads to us laughing after awhile. Whether its from bartering for Park Place or one of us always ending up in jail, guffaws may even include some rolling on the floor! Besides old fav Monopoly, some other board games that are good for the whole family are Jenga, Uno, and RummiKub. (Hint: Ethan laughs long and hard if his dad knocks over the Jenga tower. He understands this as seriously funny.)
Charades or Pictionary: These games are more interactive in participation and because of that, they lend themselves to laughter. Having to demonstrate Inception the movie or draw Sasquatch tends to be quite humorous.
Family Improv: You can go all out and schedule a family Improv, if you dare! Each member can present their own best jokes or simply perform funny routines they heard elsewhere. It's not always about originality. It's about making each other laugh and enjoying your time together.
Family Members Can Bring a Variety of Humor
I think just about everyone knows what's meant by dad jokes. Dads are naturals for providing the cheesy humor. This is great! Dads should feel good about their ability to bring smiles to their kids, and even their wife, with their hokey puns and Knock Knock jokes. But dads haven't cornered the humor market in the the family! Feel free to encourage and embrace the funnies from other members, too!
Grandpa: Grandpas are just like dads…well, they are dads, so that's why. But they have many more years experience of telling corny, cheesy, silly dad jokes, so let them have at it! You can even invite grandpa to your Improv Night!
Grandma: Grandmas aren't quite as well known for telling cheesy jokes like Grandpas are, but they can tell some stories that can get everyone smiling and laughing….usually stories about grandpa! Grandmas also become much less inhibited in their golden years and so do the stories, too. Filters decrease as age increases.
Uncle/Aunt: Uncles, especially the bachelor kind, can be quite funny! Aunts, too! Be sure to include them whenever possible in your family fun nights. They'll be happy to see their nephews and nieces; and ready to share some stories to make dad or mom blush and everyone else laugh out loud!
Punchline About Bringing Humor Into The House
I believe I've given you a lot of info to get you started.
To recap: It's not difficult to bring humor into your house. And it doesn't have to cost a lot of time, effort, or money. It does require some preparation, though (and a little guts to instigate it).
You can bring humor to everyday life such as building jokes into your daily routine.
You can bring humor to special occasions like with silly birthday balloons or a singing telegram.
It's also easy to bring humor into your home through family fun nights.
Most importantly, have fun with your family as you embark on your journey to bring humor into your house!