Many who struggle with a sense of humor are more likely to be categorized as subtle people by nature, so it's not reasonable to compare them to overt class clowns. How, then, can a subtle person use humor?
A subtle person can use humor in their day-to-day approach to routines and with others without too much effort. Allowing for some simple adjustments with comedic timing, tone, expression, context, and word choice, a subtle person can develop their sense of humor easily over time.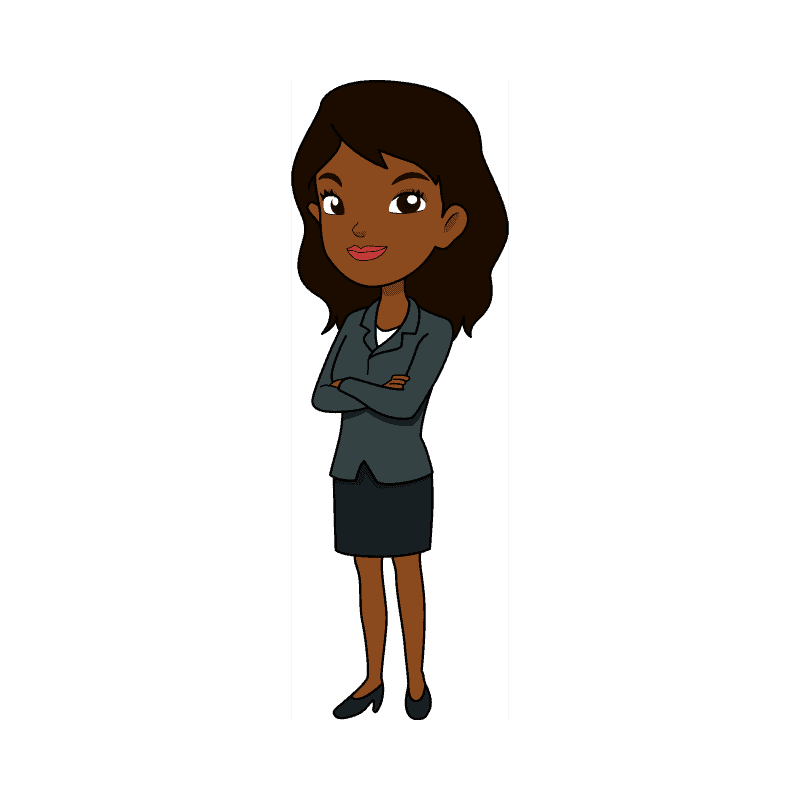 As a mom and retired teacher, I often needed to use humor for situations, whether to grab a kid's attention, diffuse a testy moment, or for some other cause. Yet, I'm not naturally a funny person. That's how I discovered subtle humor works, too, even with kids!
One way to build humor with your kids is to use it strategically through routines or regular activities. For instance, our Fun Jokes For Kids Coloring Book is a great tool for embedding humor through kid-friendly activity.
What is a subtle person?
First, let's think about what is a subtle person. What characterizes anyone as a subtle person?
A subtle person is one who would naturally use subtle or thoughtful approaches in his or her mannerisms and behavior or actions, more than any other quality. A person considered subtle is typically quiet and unassuming, often characterized as an introvert, though it's not guaranteed.
It's common to think of a subtle person as shy or introverted, but that doesn't have to be the case. A subtle person is more nuanced and soft in his or her approach, but that is not synonymous with timidity or shyness. It also doesn't mean that he or she doesn't like a crowd or enjoy a party, which are things that make a timid or shy person anxious.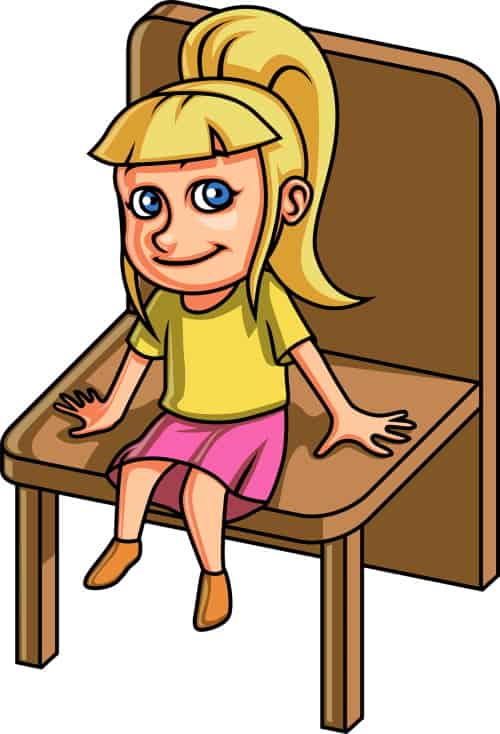 Looking at the definitions of subtle from Merriam-Webster, you can quickly see it's not at all the same as shy, timid, or introverted. No, subtle is something quite different!
One thing that sticks out from Merriam-Webster is that subtlety requires intelligence, craftiness, and/or cleverness. To do something subtle, one has to get one's goal across without being obvious or blatant. It's much more difficult and challenging to be subtle about things.
Positive Connotations of Being Subtle
Negative Connotations of Being Subtle
Artful
Beguiling
Cute
Designing
Refined
Perceptive
Delicate
Keen
Skillful
Expert




Crafty
Foxy
Cagey
Cunning
Devious
Dodgy
Scheming
Shrewd
Slick
Sly
Tricky
Wily
Obscure


Table to show the positive and negative connotations for subtle
Special Note: Even though a subtle person isn't necessarily the same as a shy, timid, or introverted person, it is likely that subtle humor will be more appealing to a shy, timid, or introverted child, given that subtlety is less aggressive, loud, or oft-putting.
What is subtle humor?
Now that we've addressed a subtle person, let's look at what is meant by subtle humor. What is subtle humor?
As with a subtle person, subtle humor uses a subtle, nuanced, and more thoughtful approach, only the aim is comedy. Subtle humor is often characterized by being more intelligent and witty than laugh out loud funny in its pursuit of laughs, in contrast to overt slapstick or even dry, sarcastic humor.
Subtle humor might not be the most obvious approach for many, but it's much more accessible and attainable than in-your-face joking or class clown antics. Anyone can learn subtle humor with the right understanding.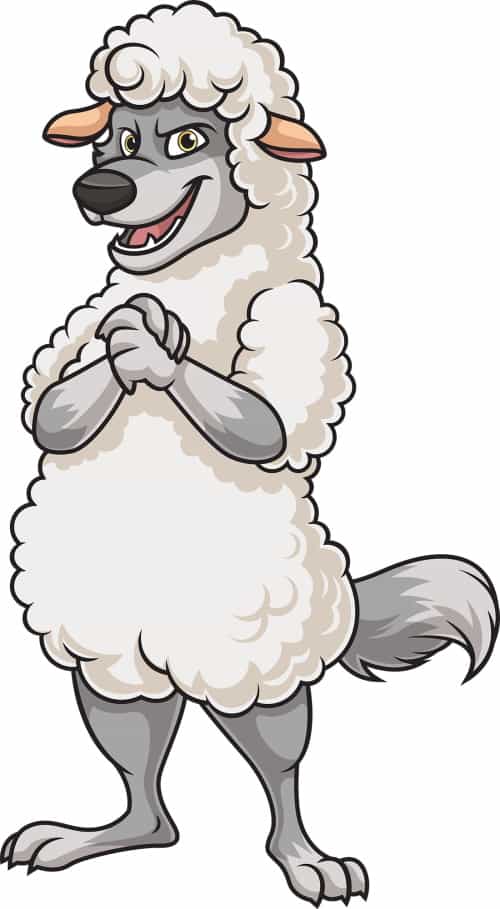 Timing: Comedic timing is very important is almost all types of comedy. However, it's especially necessary to grasp good timing when using subtle humor. By default, subtle humor is sly and nuanced, so it's easy to miss. Therefore, anyone using subtle humor will need to make sure the timing works for its listeners to 'get it.'
Tone: One way to use subtle humor is by tone. Tone is how you say your words, from pronunciation (voicing the syllables of words) to enunciation (clearly speaking). A subtle tone is one that is clear and soft, not loud or boisterous. Often subtle humor has a serious tone that contradicts what's actually said. Thus, the listener has to pay attention to find the humor.
Expression: Expression is key for all humor styles. It's not just what is said or the tone of voice. Expression is everything else that goes with that, from facial looks to body movements to the emotions conveyed with them. Typically, someone using subtle humor will have deadpan expression or possibly an exaggerated expression that comes AFTER what's said.
Context: Context has to do with the meaning of what's said and/or the setting of where it's said. Subtle humor may actually be more appropriate, however, in the wrong context! For example, a person visiting a friend at the hospital who'd been in a car wreck, might look over and say, 'couldn't you have scheduled this better? I had an important nail appointment!' knowing the friend was in no position to schedule his/her emergency and of course, there's nothing important about a nail appointment!
Word Choice: Word choice is not how its said, but instead, the words used to convey the message, or in this case, the humor. Subtle humor is rarely on point or precise in what it's referring to; more often than not, the word choice is more antonymous, ironic, or sarcastic. It may also just be plain silly. For instance, you might look at an eight-year-old having his birthday and say, 'Happy 88th birthday.'
However, it should be noted that subtlety can be a challenging concept for younger children or children with learning disabilities to grasp. Therefore, follow age and cognitive-appropriate guidelines in regards to the use of subtle humor in these cases.
By knowing more about what it takes to create subtle humor, you'll be better able to replicate it and make it part of your normal behavior.
For children, this becomes a diagnostic as well as an instructive tool. In a study conducted by researchers from the University of Minnesota, children can be evaluated and taught using humor in three areas: cognitive reasoning through the humor itself, motivation, and the development of proper peer relations.
The role of subtle humor can be an upper level function for most children and a great tool for teachers. Using these categories above, you can 'up your game' as a parent and teacher dealing with growing minds.
For related reading, I recommend these other articles:
Subtle Humor Examples
What are some examples of subtle humor that parents, grandparents, and teachers should know or use?
Examples of subtle humor will use common features of comedic timing, tone, expression, context, and word choice. From switching up the daily routine to acting out-of-character to subtly shocking behavior, there are many different subtle humor approaches parents, grandparents, and teachers can take.
Parents: An example of subtle humor with your children for parents is to change up the routine without any warning or explanation. For example, rather than have breakfast in the morning, serve pancakes and eggs at dinner. Then when they comment on it, look at them with a clueless expression.
Another way to embed subtle humor is by acting like them. For instance, exclaim you're tired and go take a nap in their bed or poke your spouse and say 'stop bugging me!'
Grandparents: Grandparents can use subtle humor, too. They can mimic the routine and behavior switches similar to the examples above. Grandparents can also use subtle humor with tone of voice. Instead of talking at a normal rate and volume, grandparents can yell (I know, not so 'subtle') because, of course, grandparents are 'old' and 'hard of hearing' OR they can whisper everything and when the grandkids mention it, they can whisper back, 'I don't know what you mean. I'm talking normal. Is something wrong with your hearing?' with a look of sheer concern.
Teachers: As a teacher, subtle humor was my specialty. After all, I admit I am otherwise humor-challenged! But sarcasm I get, and sarcasm works pretty efficiently with subtle humor. For instance, one time I had this scrape up my arm that had scabbed over. I don't really remember how I got it, but when one of my students asked me about it, I immediately said, 'skateboard accident.' The look of shock, and admiration, on my student's face was priceless, and even funnier when another student slyly said, 'yeah right!'
Best Subtle Humor TV
Subtle humor TV, film, and stand-up acts are more common today than in the past. Historically, humor has been more overt and slapstick, as subtle approaches were more difficult to convey. However, as technology has improved, it's less necessary to be obvious, making subtle humor a viable tool for comedy.
Popular subtle humor TV Shows:
Arrested Development-This show brought by Fox Network started in 2003 and ran five award-winning but low-viewed seasons. It centers around a level-headed adult son's attempt to save his family's fortune after the patriarch is sent to prison for embezzlement, and the dysfunctional extended family's attempts to make it difficult for him. It's rated TV-14 and should be watched with caution with children.
The Office-The original is a British version, but the most well-known and popular is the US version (there's also a critically-acclaimed German version). The US Office began in 2005 and ran nine successful seasons, creating household stars out of the main characters. One of the unique features of The Office is that its characters are followed around by an unseen documentary camera crew, so the characters often give subtle looks and expressions to the 'viewers.' The Office is rated TV-14 as well, and should be considered with caution with children.
Schitt's Creek– Schitt's Creek premiered in 2005 and has five seasons. It's similar to Arrested Development in that its main family used to be rich and has lost its income. The story humorously focuses on their difficulties dealing with challenges associated with the loss. This show, like many others of subtle humor, is rated TV-14 and isn't suitable for younger audiences.
Gravity Falls– Gravity Falls, a Disney animated series about a twin brother and sister, ran four short seasons but is available in full on Blu-Ray via Amazon. It's challenging to find a subtle humor series for kids since subtle humor is more challenging for them; however, Gravity Falls is chock-full of both subtle wit and slapstick antics, making it a wonderful bridge for kids who get some humor devices while teaching them others! I highly recommend trying this series if you have kids, grandkids, or students aged 7 and up!
As indicated from above, most TV shows known for subtle humor aren't actually made for kids. With the exception of the now-defunct Gravity Falls, all of the examples are rated TV-14, meaning suitable for aged 14 and up.
Thus, it should be clear that most of these are not given for the intention of family movie night. Rather, parents, grandparents, and teachers can view the shows (or an episode or two) with the idea of enhancing their own use of subtle humor, or learning more about subtle humor in general.
Please do NOT take the inclusion of the aforementioned TV shows as recommendations for kids!
Subtle Person Humor Wrap Up
Subtle humor isn't natural for kids and requires a certain cognitive level for understanding. However, with regular use and occasional explanation, it can be taught/learned, and of course, with age, is generally grasped.
With targeted effort, subtle humor is not difficult to master and this is especially helpful for humor-challenged parents, grandparents, and teachers.
Don't be afraid to try your hand at subtle humor, one sly joke or sarcastic comment at a time!
For further reading, I recommend these other related articles on humor and being funny: