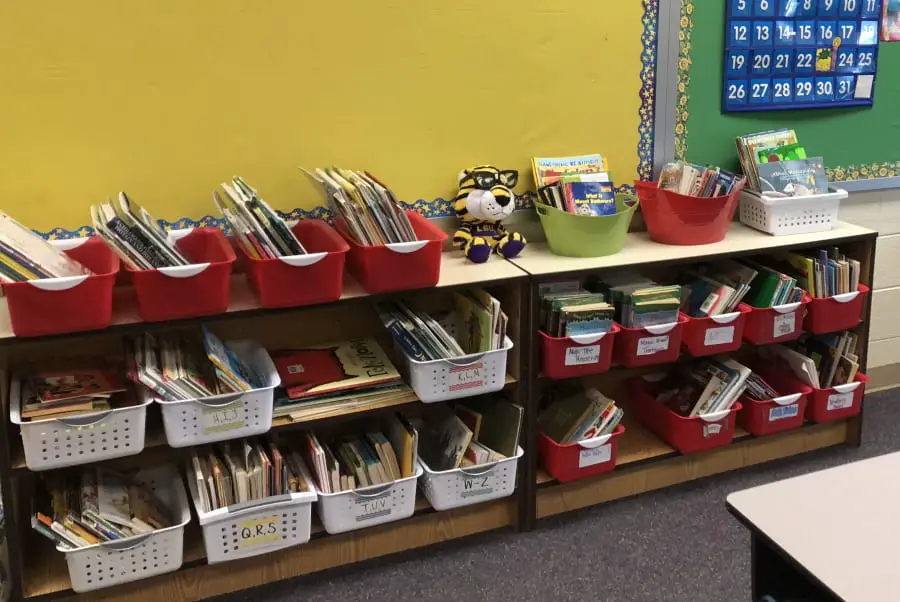 There are those kids that must be forced to read, and then those that always seem to have their nose stuck in a book. Teachers know that if kids are laughing while reading, it's a very good thing. So what are the top books recommended for kids that make them laugh?
The top books that make kids laugh usually have quirky characters, sassy dialogue, figurative language, out of the box scenarios, and are meaningful to them. From old favs like Amelia Bedelia to new ones like Captain Underpants, teachers are happy to recommend books that make children laugh.
As a former English teacher in public schools, it's no surprise that I absolutely love reading. However, it's not always easy to convince children of its specialness. I've learned over the years the best way to do this is by finding books that make children laugh. I'm happy to share with you my experience with using literature to make kids laugh! Do you believe I have 187 recommendations?!
Picture Books that Make Kids Laugh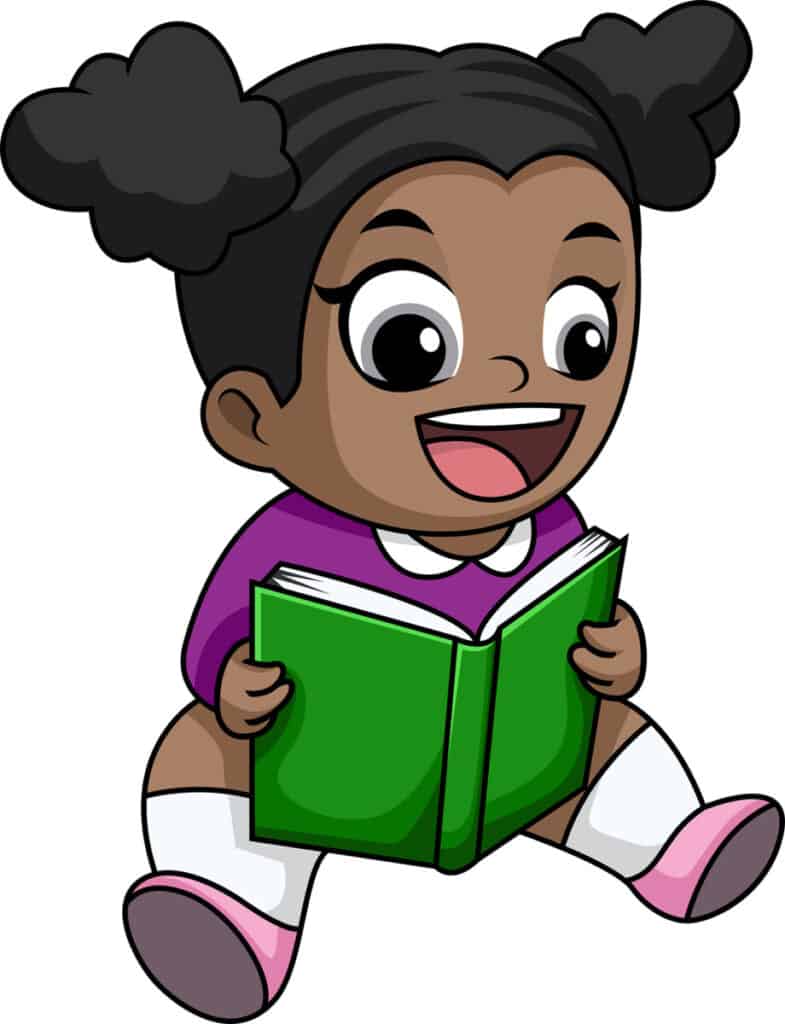 Kids are first introduced to picture books as infants with Goodnight Moon (Amazon linked) and other bedtime stories. But just because they're easy for little kids to read doesn't mean big kids can't enjoy them, too! Laughs are made for all ages.
Amelia Bedelia and its Figurative Language Makes Kids Laugh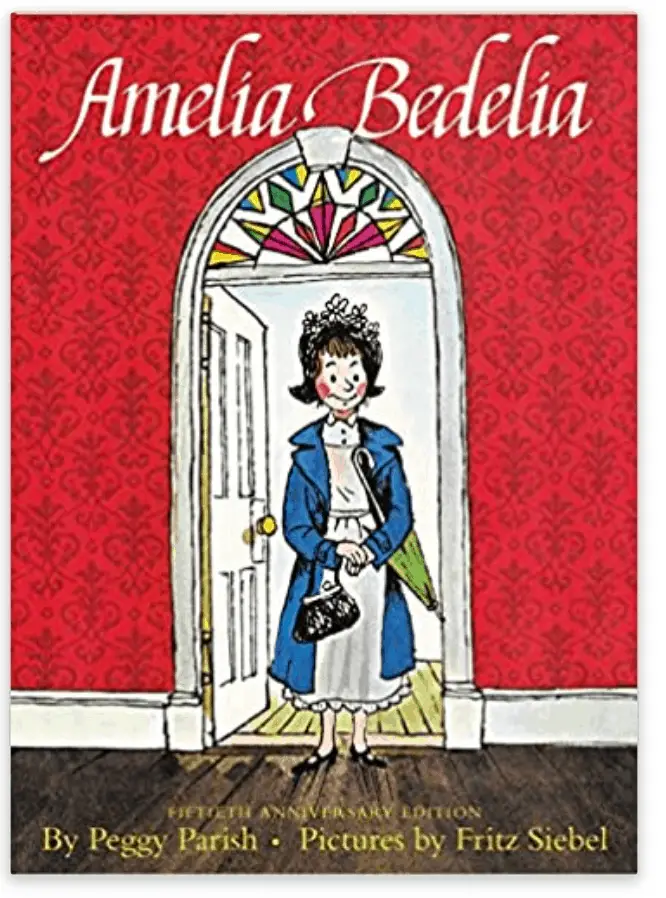 Amelia Bedelia (with anniversary issue available at Amazon) is probably one of the first books to make kids laugh because it's used in kindergartens and first grades all around US schools.
The pure joy on kids' faces and room full of exploding laughter from listening to Amelia Bedelia is unforgettable as a teacher.
Amelia is a charming housekeeper who means well, but generally gets everything wrong because she takes it literally. Teachers love watching kids begin to unravel the difference between figurative and literal language from Amelia's antics, but kids just love the story!
Whether it's when she's putting a dress on a chicken ("to dress the chicken") or dusting powder on the furniture ("to dust the furniture"), kids laugh out loud with Amelia Bedelia! And at last count there are 41 books featuring Amelia, so there's lots of opportunity for laughing!
All Books by Mo Willems Make Kids Laugh (and adults, too!)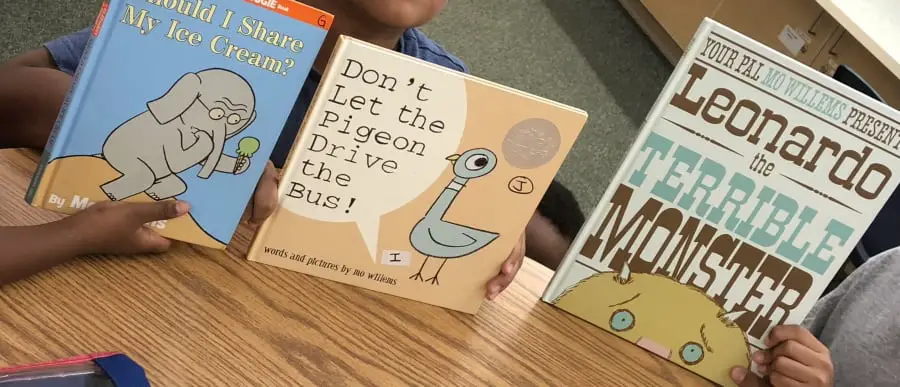 Mo Willems is a master of making kids laugh! From his wacky pigeon breaking the 4th wall by talking to the reader to the terrible monster named Leonardo who can't even scare the tuna salad out of a kid, Mr. Willems connects to kids through silly characters and vivid dialogue.
It's impossible for kids and adults alike to pick favorites from Willems' myriad of books, but here are the ones I've noticed my kiddos reaching for more than most (with Amazon links provided):
Picture Books with Crazy Scenarios
Just like this little girl's toothless smile demonstrates, kids love books with wacky or plain ol' nontraditional ideas or settings. She's holding a book that puts Cinderella in space called Interstellar Cinderella. I remember she kept giggling about it because "Cinderella's not an astronaut!".
For example, No, David! by David Shannon has been causing raucous laughter since 1998 when it was first published. Every teacher knows that when she pulls out this book, she will immediately grab students' attention from the moment she utters the title, 'No, David!'
There's just something about the word 'no' that kids can commiserate with right away!
And kids are absolutely out of control with laughter when they see the page of David streaking down the street!
Any book that puts traditional characters in nontraditional scenarios or has plots that are very different than expected will definitely make kids laugh! With a visit to any local library, you will find a plethora of books that fit into this category!
Math Picture Books To Make Kids Laugh (not Cry)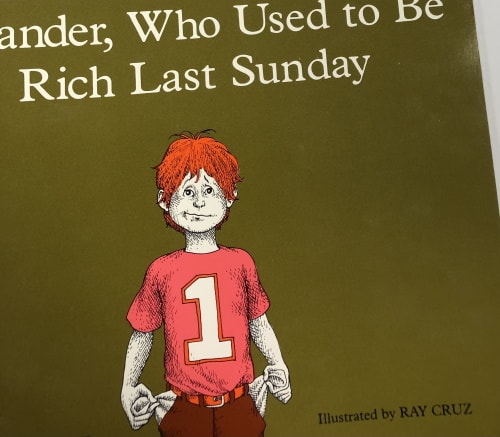 I used Flat Stanley chapter books (of which there are 6, I believe, currently) quite often when teaching math concepts to my elementary schoolers. It's not that this book series is all that mathematical, but having the main character '2D' in a 3D world leads to all kinds of chaos (and some interesting math discussions to boot!).
However, the funniest math picture book that will get kids laughing (and hopefully, loving math) is Alexander, Who Used to be Rich Last Sunday (Amazon) by Judith Viorst. This is the same familiar character of the book, Alexander and the Terrible, Horrible, No Good, Very Bad Day (also quite humorous!). Kids enjoy the shenanigans that lead to Alexander losing all his money over the course of a week.
As a teacher, I enjoyed creating an assignment that had students write their own version of Alexander, Who Used to be Rich Last Sunday…and it's one of the few times all of my students completed the work!
There's a lot of quality literature out there that can get your student or child excited about math, writing, and other academic content, through humor!
Chapter Books that Make Kids Laugh
As kiddos merge into chapter books, one of the most important things for them to grasp is the notion of just right books. Just right books are books on kids' reading level. But besides that, teachers know they also need to be on kids' interest level for them to be successfully matched (Source: Journal for Early Literacy). And from my experience, I've been able to hone in on what that looks like!
I have actually already mentioned one chapter book series that was pretty popular with both teachers and students for bringing about laughs while connecting mathematically called Flat Stanley. There are 6 of those books, but read on to learn about more popular chapter books known for making kids laugh!
Fly Guy Books Make Boys and Girls Laugh
Kids love all 19 Fly Guy books. First, just get kids to read the title and you've hooked them. Anyone familiar with children know that they love rhymes. I truly believe that is one of the biggest reasons for Dr. Seuss' success…that and his knack for the oddball that makes learning fun and attainable! (Source: The Reading Teacher) By the way, all 45 of the Dr. Seuss-authored books are quite hilarious!
Fly Guy is about a boy and a his best friend, a talking fly. The scenes are both cartoonish and realistic, with several of the books leaning towards nonfiction by presenting some factual information, too. Of course, in the most silliest way possible!
Both boys and girls love this chapter series made especially for early readers, grades K-2.
The Nightshade Chronicles Are Funny, Too
When Hilary Wagner wrote The Nightshade Chronicles I don't think she expected it to be so humorous. It's described on Amazon as an "impossible-to-put-down animal fantasy, set in a brilliantly imagined subterranean world, explores timeless themes of freedom, forgiveness, the bonds of family, and the power of love."
However, it's witty back and forth dialogue is noteworthy for its power to bring laughter from even the most obstinate of readers, our son, Ethan. Back story: Ethan is special needs with an actual reading disability, so you can imagine why he has actively avoided reading at all costs. Well, thanks to Ms. Wagner and her 'knighted' rats, scrappy and sassy, that's all changed!
There are three books in the Nightshade series for your kiddos to enjoy!
Captain Underpants Of Course Are Funny
Probably the chapter book series most credited with introducing boys to books that make kids laugh is Captain Underpants (Amazon linked) by Dav Pilkey. Currently, there are 12 Captain Underpants books with a thirteenth in production.
Why does Captain Underpants make kids laugh so much? Well, besides the title character wearing white underpants and a red cape, that is? I mean, seriously, if you've ever been around any child, the male version in particular, from age 2 and up, you know the mere word 'underpants' causes guffaws!
These books have crazy scenarios (outer space!), wild side characters (Sergeant Boxers), silly dialogue, and more that cause kids to snap these up first from the library and wait anxiously for the next edition to be available.
Run, don't walk, to get these for your kiddos if you want to make them laugh while reading!
Diary of a Wimpy Kid (series)
The Diary of a Wimpy Kid books by Jeff Kinney are what started my other son, Ronin, on his path as an avid reader. He's the first to tell you he didn't want to read; he much preferred playing video games! But with the introduction to Greg and his jaunt into middle school, Ronin was hooked! This doesn't, of course, mean he stopped playing video games, however.
Kids love the simple sketches with the note paper background that are easy for them to replicate. They connect with Greg's problems with his brother and teachers. And they really connect with the middle school humor, spilled milk and rude comebacks included!
Bonus: Joke/Coloring Book Keeps Kids Coloring And Giggling For Hours
There are also joke books specifically designed for kids and laughter. These may be more direct in their approach, but with producing giggles and fun as their main goal, one had to make the list.
The trick is to find jokes that are age appropriate and clever enough to make kids laugh. So many jokes, joke books, and especially comedians fall prey to the temptation to be overtly inappropriate in order to shock instead of inspire genuine laughter. Not just any joke book will do. I know of a joke book that fits the bill.
And this one is not even included in the ridiculous number of others recommended (187 is just crazy right?). But there is even more with this one. It is also a coloring book. You can offer them the sense of accomplishment as they show off their 'artwork' and they may even try out some of the jokes as they do.
My husband Mat has written a unique joke book that combines the fun of friendly coloring images and the wackiness of jokes and puns. It has over 100 pages filled with easy pictures that any age will enjoy and jokes that are so simple that 'Dads' will even love to tell them.
I recommend picking up a copy for an child that either loves to laugh or needs a pick-me-up in your life today. You can find it here on Amazon at this link.
Punchline for The Top 187 Books That Make Children Laugh
"So now that we're at the conclusion, let's review!" I couldn't resist my teacher voice (Eek!)
Kids don't naturally gravitate to books and reading, that is, for the most part. But with proper introductions to just the right books, such as those that make them laugh, you'll turn a sizeable portion into book worms!
Kids find humor in books that connect to them in meaningful ways. That doesn't mean the books have to be literary masterpieces. On the contrary, many of them can be and are quite simple.
The features that make them connect are quirky characters, out of the box ideas and scenarios, sassy and quick-witted dialogue, and lots of figurative language.
So did you see all of the 187 books I promised? They are there. There are series with many volumes available in each. Believe me, once you find a book that draws out the laughter from a reluctant reader, you will want there to be a series of them to continue with.
And it doesn't hurt to use 'poop' or 'underpants' now and then.
Please enjoy any of these 187 recommendations for funny books that make kids laugh!