It's no surprise to anyone that kids like animation; after all, adults were once kids watching cartoons, too. Yet, what may be surprising is that animation is just as popular with teens. So what should adults know about this, including the reasons behind it?
Kids like animation since cartoons can connect meaningfully at all stages of development. Since kids are so swayed by animation, parents and teachers should understand this distinction and let it inform their decisions regarding appropriate screen time for all kids.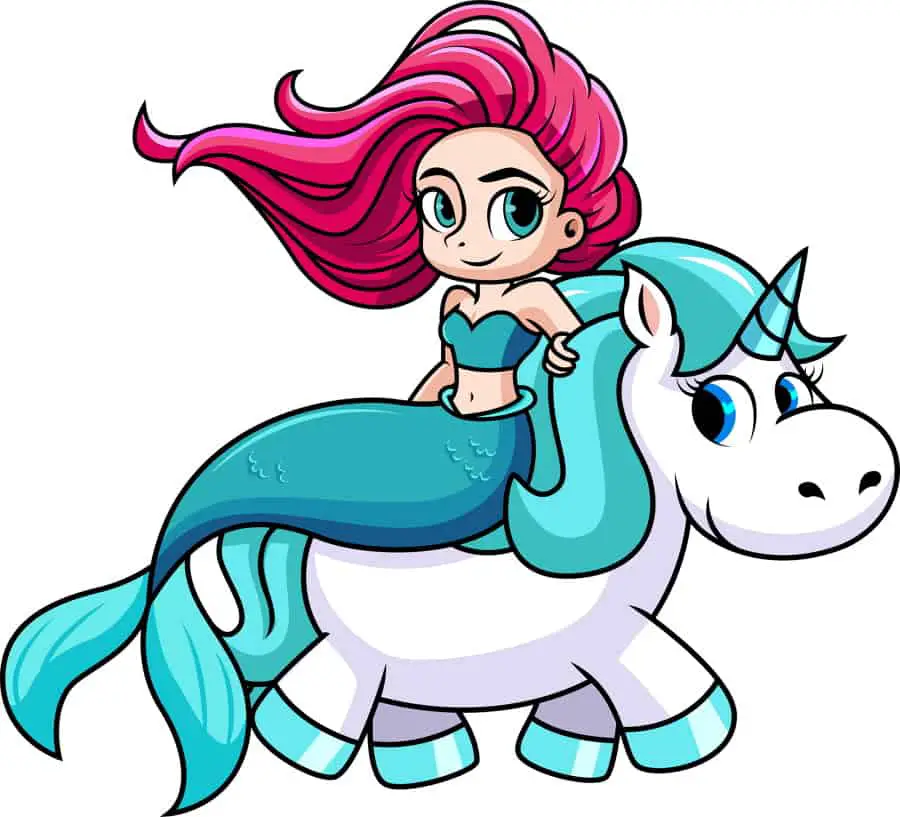 As a mom of four kids and teacher for almost two decades, I've experienced my own back and forth opinions on screen time, so-called 'child-friendly' movies, and whether or not animation is worthwhile. I'm happy to share what I've learned and hope it helps you form a well-rounded evaluation. So read on!
Why Babies Like Animation (Cartoons)
To be honest, most medical and child experts will frown upon infants watching any sort of TV or video programs, but let's get real here. The more technology advances and changes, the more it permeates our day-to-day life, so in that case, what's to know about babies and animation?
Babies like animation because it appeals to their senses and offers interactive time with their parent or caregiver. Thus, watching cartoons can be appropriate within reason, especially when the animation aligns with and supports infant cognitive development, making it an education opportunity.
As mentioned before, cartoons are so appealing to infants because, when designed correctly, they engage their senses.
Carefully created cartoons for the under 2s are those with bright and vibrant colors; large or oversize images or characters; happy, jovial music; and simple, easy to hear words or phrases.
You'll also notice that the most popular cartoons for 2 and under are those where the main character seems to be talking directly to kids.
But you may say that research tells us kids under 2 shouldn't watch TV (screens) at all, right? After all, research has proven a correlation for older kids who watch TV (screens) and obesity, sleep problems, aggression, and more….right?
Well, that's not entirely true!
Yes, there is research such as that from the Journal of Paediatrics and Child Health (2017), that tell us 'screen time is linked to childhood and adult obesity and sleep issues, and emotional problems in children.'
But there's a big problem with this line of research, which was recently highlighted by the Australian & New Zealand Journal of Psychiatry (2020): traditional research claims are faulty, because of its practice of lumping all screen time together.
Most experts and specialists have been relying on old data (think: pre-internet, smart phones, and streaming time-frames), and thus, the conclusions they've asserted from that data are invalid.
In today's world, moms and dads are more likely to stream carefully selected educational and child-appropriate animation for their kids rather than rely upon whatever happens to be showing on Cartoon Network at the time.
So as long as you're being thoughtful with your choices for your under 2s, there really shouldn't be any reason to avoid cartoons.
Suggestions for the Under 2s:
Screen time is generally not recommended by specialists for children under aged 2, so keep that in mind.
Viewing should compliment activities, not be the focus. For instance, mom can sit with baby to sing and act out 'Wheels on the Bus' while also showing CoCoMelon's version.
Any screen time should be child-friendly. It is surprising what little ones can take in, even if cognitively the information is above their understanding. Thus, don't put infants in an area where content is scary or too mature.
Play and talk about what's happening on the screen.
Why Toddlers Like Animation (Cartoons)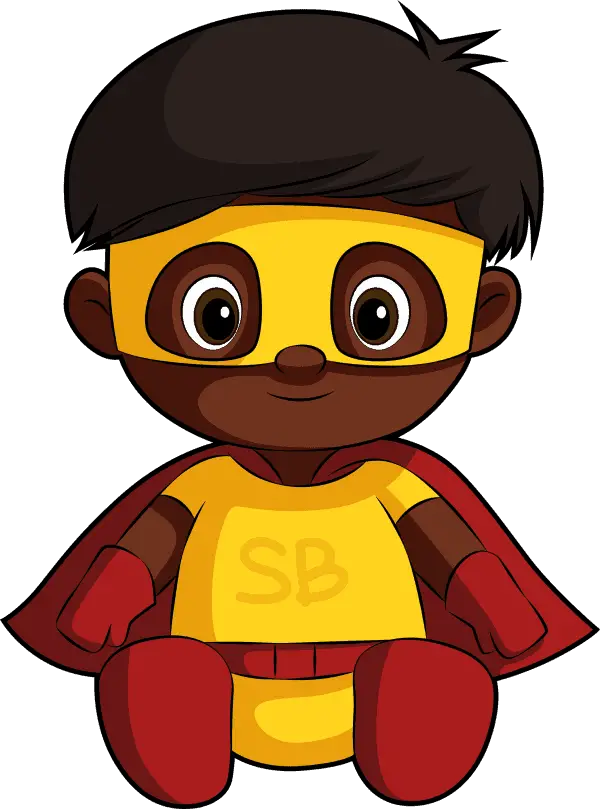 By the time today's toddlers are vocalizing their likes and dislikes, parents are well aware of which cartoons their 2 year old prefers. So why do toddlers like animation and which are more popular and worthy of their attention?
Like babies, toddlers like animation that appeals to their senses. But more than just sight and sound, toddlers are drawn to kinesthetic cartoons that give opportunity to dance and move with the characters. Caregivers can feel confident allowing animation if selecting these kinds of cartoons.
Animation for toddlers is similar to those created for infants, yet the most popular ones also include characters dancing and singing, something that toddlers are learning to do. Let's look at a few of the best for toddlers right now:
Bubble Guppies
Bubble Guppies started in 2011 and it's hooked the preschoolers ever since. With its songs, dances, and short plots (like getting a haircut, losing a favorite toy, or making a new friend) relatable to its pint-sized audience, it's no wonder toddlers can't get enough.
When I visited my granddaughters who live several states away recently, I became quite familiar with many BG songs. In particular, my granddaughter Kayleigh (5 years old then) would jump into song and dance along with the guppies and while her little sister Suvi would emulate her, it was apparent that the tunes and moves were better suited for the over 2s.
And it didn't just stop once the cartoon was over either! Oh no! Whether it was dinner time or time for a bath, the girls would hum and sway the 'Bubble Guppies' way with or without the TV!
Peppa Pig
After my recent time visiting my 1-month-old granddaughter Marcie, 22-month-old granddaughter Suvi, and 5-year-old granddaughter Kayleigh, I must admit to watching our fair share of Peppa Pig over the course of two weeks.
And I came away a new fan of the Pig family, that is: 4-year-old Peppa; 2-year-old brother George; Mummy Pig; and Daddy Pig, pig-whiskers and all!
Unlike Bubble Guppies, Peppa Pig is quite calm and soothing to watch. It's a perfect contrast for toddlers and preschoolers too!
After grooving head to toe with the BGs, it's rather nice and comforting for them to sit and watch a quiet episode of Peppa and her family of pigs and friends that include Suzy Sheep, Zoe Zebra, Emily Elephant, and Candy Cat.
Parents and grandparents alike (as well as just anyone in charge of little kiddos) can feel assured that certainly no harm can come from watching this adorable cartoon! And I dare you to watch and not fall in love with them, too!
Doc McStuffins
Doc McStuffins is certainly created for and enjoyed by little kids, but it's really what I like to call a bridge cartoon, meaning it's similar to Bubble Guppies with its visual vibrancy and songs, but also like Peppa with its story arc.
The main character is a little girl named Dottie who wants to be like her doctor mom, so she becomes 'Doc McStuffins' and pretends to heal her toys when they are 'sick' (i.e. broken or torn).
Little kids like to watch the cartoon and imitate Doc/Dottie at the same time, doctoring their toys along with her. Doc McStuffins is popular with kids not only because of its storyline, but also because it gives kids a friend to play along with at the same time. Many parents like it since it teaches compassion and careers, too.
To read more articles related to kid-safe media, try these:
School-Aged Kids Like Cartoons, Too
School-aged kids like vibrant, silly cartoons, but also animation that's a little more grown up. So what do parents, grandparents, and teachers need to know in order to understand this kind of range for school kids watching and liking cartoons?
School-aged kids, like infants and toddlers like animation, but have a particular appeal when watching cartoons. They are drawn to cartoons that have goofy, gross, or slapstick humor, as well as animation that includes relatable plots connecting to their interests and concerns.
I've listed below a few examples of this contrast in the likes of animation for school kids below, based on my experience teaching and parenting kids for most of my life. Let's take a look!
One way to build humor with your kids is to use it strategically through routines or regular activities. For instance, our Fun Jokes For Kids Coloring Book is a great tool for embedding humor through kid-friendly activity.
SpongeBob SquarePants
SpongeBob SquarePants first came on the scene back in 1999 and has been a hit since then, with school-aged kids, as well as kids older (and adults, too). It's mass appeal lies not only in its simplistic graphics and catchy theme song, but also in its humor. In fact, many say it's humor is the main reason for its continued success.
But in particular, why do school-aged kids like SpongeBob and his underwater gang?
Well, for one, kids of this age are starting to understand humor more. They get 'jokes' and even if they struggle with punchlines, understand what a punchline is and how that is necessary for making jokes funny.
So the fact that SpongeBob actually uses humor is engaging for them.
They also like the plots and can relate to the problems embedded in the cartoons such as friendships, bullying, being embarrassed, wanting new 'toys', and some peoples love (or need) of money (Hello, Mr. Krabs!).
DC Super Hero Girls
DC Super Hero Girls is popular with school-aged kids because of its connection to the Marvel/DC Comics World. School-aged kids know that super hero stories are enjoyed by big kids and adults, so certainly they enjoy something that is a spin-off animation of that.
As well, school-aged kids have heightened imaginations. This is the the age/stage when kids start to develop their own stories and fantasies, so of course, anything related to supernatural powers is appealing, like DC Kids with its younger version of super heroes.
Not to mention, DC super hero girls are just above school-aged kids' age, giving them instant 'cool kid' status.
Older kids and parents can enjoy watching DC Super Hero Girls, too, since their storylines are relatable to the older crowd (i.e. following your dream; time conflicts; buying a car…) and connect to the big screen and comic book universes. Yet, DC Super Hero Girls are still innocent enough for 7-12 year olds, making it a perfect family night movie!
LEGO City Adventures
Animated cartoons that involve toys have massive appeal to kids, both little and big, but especially school-aged kids. When you can tie in toys with an animated story, like any LEGO movie does, then kids gravitate to it!
LEGO City Adventures is just one of the many LEGO animation films that school-aged children enjoy. The characters in the cartoons look like characters that any kid can create too, with just the enough lego bricks, so this type of cartoon is super engaging for boys and girls who like constructing legos!
The LEGO cartoons are also popular with school-aged kids because they incorporate a super hero connection or theme. By pairing the two, kids are able to enjoy a meshing of their favorites: toys and super heroes. It's no wonder LEGO keeps making more cartoons and movies for release!
Tips for School-Aged Cartoon and Animation Viewing:
Be consistent with time-limits.
Limit viewing during the school week with extended viewing on weekends.
Watch together if possible.
Keep screen time in family rooms only. (Private viewing relaxes standards for your kids and CREATORS!)
Talk about shows afterwards.
Model good behavior but don't restrict yourself like you would a child (i.e. keeping screens out of bedrooms, unless you explicitly want to do that). Be clear about 'adult rules' versus rules for kids who are still growing mentally, emotionally, and physically.
Teens Like Animation (Cartoons)But With An Edgy Twist
As stated earlier, it's not too shocking that little kids like animation and cartoons. It seems that's what they're made for, even. However, what is surprising to some is that teens still enjoy cartoons. What is it that makes teens continue to like animation?
Similar to most kids, teens like animation too, but the kind of animation teens enjoy are not your regular cartoons. Teens like animation that is more developed, edgy, and nuanced; include complete story arcs; and have relatable plots to teen issues, concerns, and interests.
One very popular teen cartoon is anime. Anime is not just one cartoon though; rather it's a style or sub-genre of animation, coming from Japanese manga (comic books).
Note of warning: Many Anime series have a good portion of their content on the teen level or above. Yet, there are several that stray into sexual themes and explicit violence that even would make adults wince. Unlike many western style cartoons, these themes can appear randomly catching parents off guard. Allow Anime with caution.
There are many anime films and series that have risen to mainstream, crossing language barriers like: Tokyo Ghoul, Naruto, and Sailor Moon.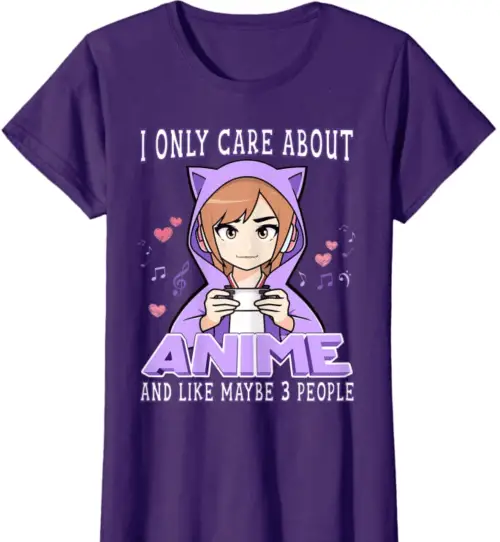 Because of it's popularity, anime has been influential in the rise of students enrolling in Japanese as a foreign language classes, and likewise, it's been proposed as useful for teaching Japanese in the classroom setting (Source: Malaysian Online Journal of Educational Technology, 2017), demonstrating just how impactful animation, when done well, can actually be!
But serious cartoons and anime aren't the only ones teens enjoy. They also enjoy animation that's irreverent, sarcastic, or 'movie-like'.
Other Popular Animation for Teens:
(Why) Kids Like Animation/Cartoons Punchline
To sum it up, all kids like animation. However, the reasons behind it and the appeal vary with each age group.
From infants who enjoy large images to toddlers who like cartoons that dance to big kids who prefer more developed stories, albeit in cartoon form, animation has a broad range and can be included in kids' screen time without harm when chosen thoughtfully and strategically.
For further reading on humor and media relating to kids, try these: